ePGx Overview
The eDNA ePGx module is tightly integrated into the eDNA LIMS. Pharmacogenomics (PGx) fits nicely within the framework of the DNA Human Identification laboratory setting. A physician's portal is tightly integrated into the eDNA LIMS allowing for Test requests, test progress tracking, and accessing the final results.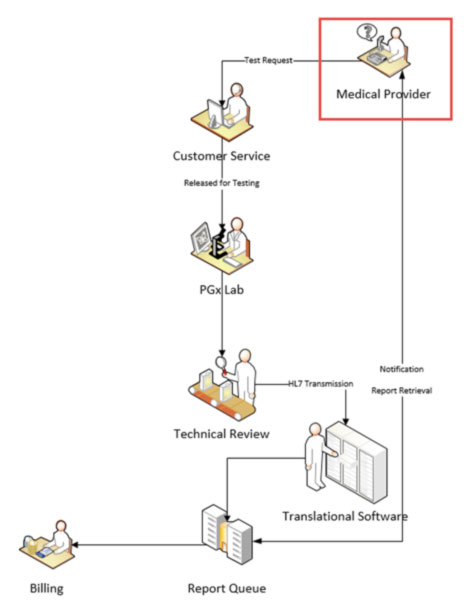 A Medical Insurance Pre-authorization process is provided to assist in the billing process as well as a tight integration with a third party medical insurance billing provider.
Genotyping and CopyCaller are the primary diagnostic workflows within the PGx laboratory. ePGx is designed to handoff patients' sample information to Life Technologies Sample Tracker Software (free download) which then interfaces seamlessly with 96 well extraction processes, QuantStudio software for qPCR, and the designation of sample locations for the OpenArray.
The following flowchart is representative of the PGx Laboratory process.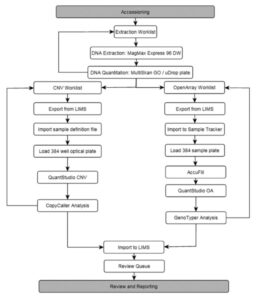 Ultimately the results from Genotyper and CopyCaller processes are handed back off to eDNA ePGx which in turn transmits the data in the HL7 format to Translational Software for results interpretation and final report generation.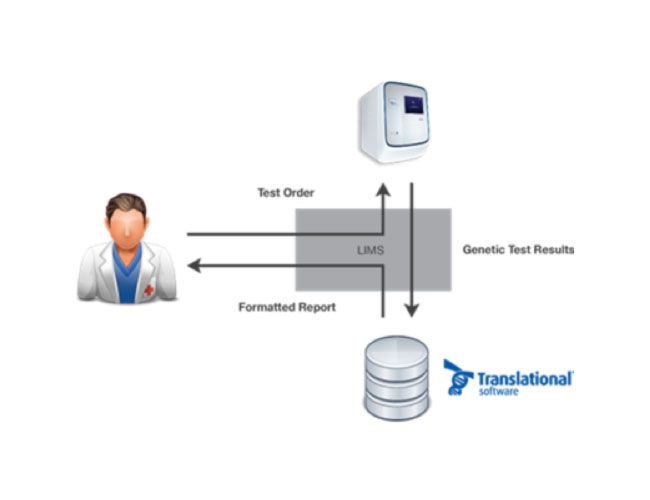 Take the First Step
Contact the eDNA Steward to arrange for an online primer demo and for login access to the fully operational demo site featuring eDNA 3.2 with eSolve Indexing System, Brutus, and Bullet.
There will be no sales pitches—just a pure tour of the high-level functionality of the eDNA LIMS…then the user will be turned loose to explore the deeper domain functionality at their pleasure.
The demo login credentials provided during the tour remain valid indefinitely so come back whenever and as often as you wish.